Outdoor gatherings have a unique charm that can't be replicated indoors. Whether you're celebrating a milestone, hosting a casual get-together, or simply relishing the beauty of nature, al fresco parties offer an unparalleled experience. The sun-kissed ambiance, the gentle rustling of leaves, and the freedom to breathe in the fresh air create an atmosphere that's simply enchanting. However, to ensure your outdoor bash is a resounding success, meticulous planning and attention to detail are key. From venue selection to food safety, decor, and entertainment, we've got you covered with everything you need to know.
Choosing the Perfect Venue
Before sending out invitations and planning your menu, you'll need to select the ideal venue for your outdoor party. Consider factors such as the size of your guest list, the space required for activities, and the proximity to amenities and facilities. Whether it's your private backyard, a local park, or a rented event space, your choice of venue will set the stage for your celebration.
Setting the Date and Time
The timing of your outdoor party is critical. Think about the season, the optimal time of day, and whether you'll need a backup plan in case of inclement weather. A well-thought-out schedule will ensure that your guests are comfortable and can enjoy the party to the fullest.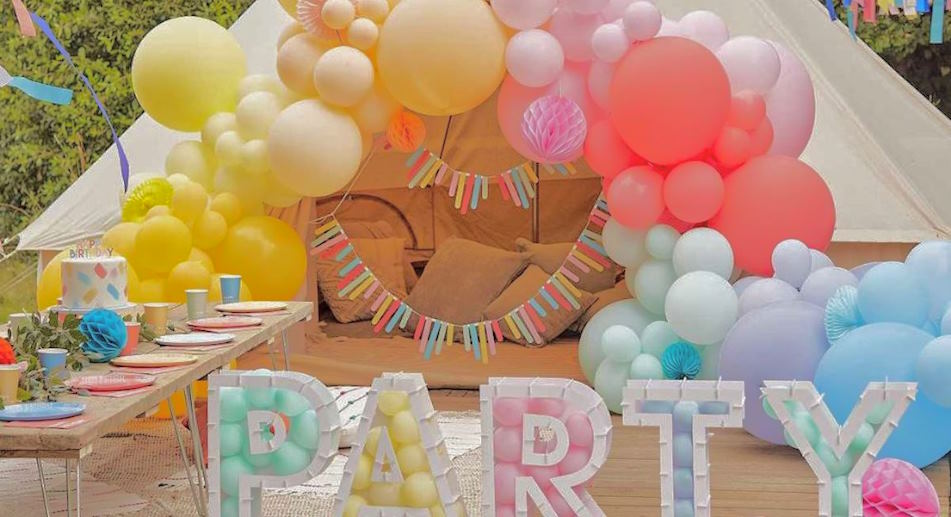 Invitations and Guest List
Creating a guest list and sending out invitations is the next step. Consider the size of your venue and the type of gathering you want to host. Whether you're going for an intimate dinner party or a large-scale event, make sure to include all the necessary details in your invitations and keep track of RSVPs to plan accordingly.
Planning the Menu
The menu is a crucial element of any outdoor party. Selecting the right food and beverages that cater to your guests' tastes and dietary preferences is essential. Decide whether you'll handle the cooking yourself or opt for catering services, keeping in mind the logistics of outdoor cooking.
Food Safety and Storage
Ensuring food safety is paramount when hosting an outdoor party. Learn about proper storage, serving temperatures, and safety precautions to prevent foodborne illnesses. Following these guidelines will help you keep your guests healthy and happy.
Decor and Ambiance
Creating the right atmosphere is key to a successful al fresco bash. Think about your theme or color scheme, set up seating and tables, and add lighting and decorations that match the mood you want to create.
Entertainment and Activities
Keep your guests entertained with music, games, and activities suitable for all ages. Tailor your entertainment choices to match the preferences of your guests, ensuring that everyone has a great time.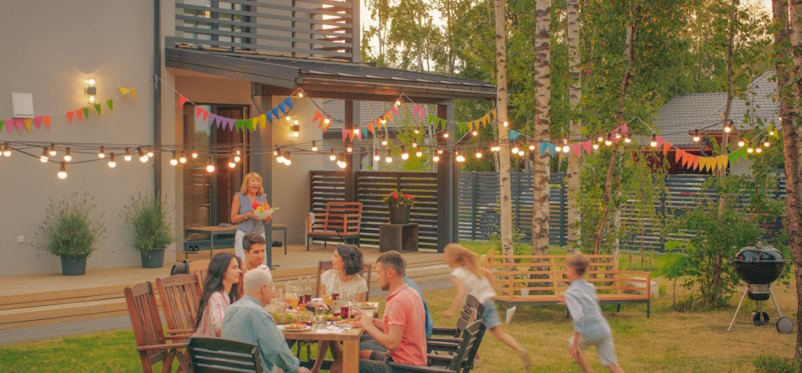 Beverage Service and Bar Setup
Set up a beverage station that offers a variety of drinks to quench your guests' thirst. Decide whether to hire a bartender or handle the bar yourself, and stock up on essential drink options.
Safety and Emergency Preparedness
Safety should always be a top priority. Prepare for emergencies with a well-stocked first aid kit, know who to contact in case of need, and take necessary precautions for fire safety and crowd management.
Rental Equipment and Supplies
Consider what rental equipment and supplies you'll need, from tables and chairs to tents and shade options. Determine whether renting or buying party supplies is the better option for your event.
Clean-Up and Waste Management
Plan an efficient post-party cleanup strategy and think about recycling and waste disposal. Leave the outdoor space as beautiful as you found it to maintain its natural charm.